Ticket Sales
Ticket Books are sold @ $5.40 each for both 15 Yellow ( $0.40 value) and 60 Green ($0.10 value) Thereby each book has a total value of $6.00.
Routes Fares are listed on each of the viewable/ printable Routes on the home page. Door To Door Fares are explained on the Door To Door Tab, or explained by calling Dispatch @ 225-1112 or by sending an email to dispatch@marq-tran.com. Any Route or Door To Door fare can also be paid by exact change to the Driver.
Jubilee Foods of Ishpeming
Jubilee Foods in Ishpeming is located at 900 US Highway 41 W and 218 N 2nd Street. Visit either store to purchase your Marq-Tran tickets/passes.
Pine Ridge Apartments
Located at 316 Pine Street in downtown Marquette, Pine Ridge Apartments offers ticket sales for the Marquette County Transit Authority bus system.
Tadych's Econo Foods
Get your groceries and your bus passes! Tadych's Econo Foods of Marquette is located at 1401 Odovero Drive in Marquette, MI.
Snowberry Heights
Snowberry Heights, a home for community members 62 and older, handicapped, or disabled, is located at 222 S. Fifth Street in Marquette, MI.
Super One Foods of Negaunee
Super One Foods in Negaunee is a Marq-Tran Ticket Outlet. Drop by Super One Foods at 440 US-41 #1 in Negaunee, MI to purchase your passes and tickets.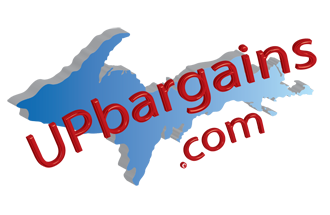 UPBargains.com
UPBargains.com, the Great Lakes Shopping Show has 3 month general public fixed route passes, 3 month senior/ADA passengers/students foxed route passes, and 1 month general public fixed route passes. Visit the website UPBargains.com to purchase.
Marquette County Transit Authority
Passes and Tickets are also always available for purchase at our Marquette County Transit Authority Main Office at 1325 Commerce Drive in Marquette, MI.
Others
Ticket outlet sites not pictured: Marquette Senior Center, Propylon, and Pioneer Bluff Ishpeming.
Get Bus Passes:
3 Month passes are available at a cost of $180.00 for the general public. Also available are Monthly passes at a cost of $66.00 . These passes are reduced to half price for the following: Senior citizens (60 years or older), students (K thru 12 & college students with a valid school ID), veterans with valid ID, and persons that meet the ADA qualifications.